More info
Copper Alembic - distilling column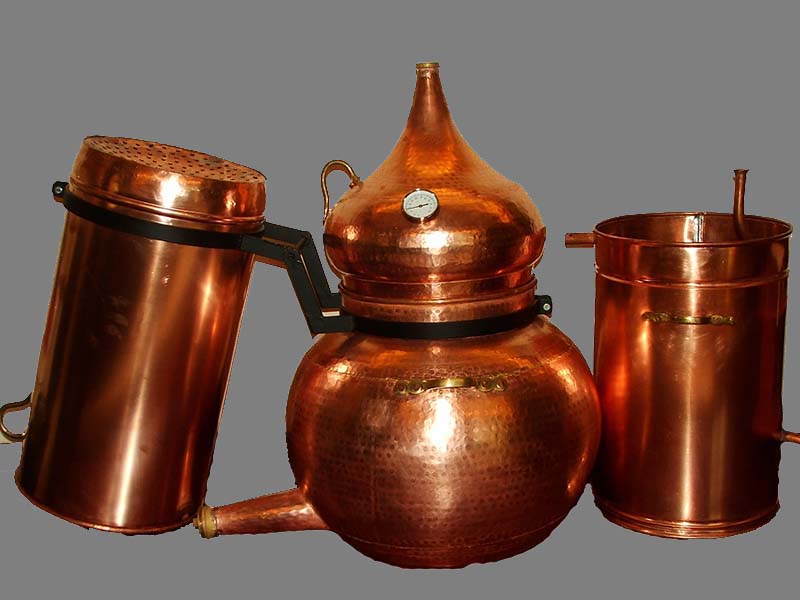 In the traditional alembic, wine and water are mixed in the boiler but with this type of alembic the copper pot only works as a producer of steam as the wine is not placed in the pot but in the column, so there is no direct contact with the water.
In this still the substance to distill is placed in the column and not in the pot as the traditional stills
Depending on the capacity, the column may have on or two sieves tray welded inside, which allows separation of wine and water, as well as the passage of vapors.
The pot here is destinated to put the water to produce the steam necessary to the process of distillation. Between the pot and column there is a perforated sieve that in addition to serving to separate the substance to distill from the water that is in the pot and also to allow the passage of steam to the column.
This process known as steam distillation is ideal for the distillation of alcoholic drinks and essential oils.
One of the characteristics of this alembic is being able to do two kinds of distillation, vapors distillation and distillation with organic materials and water mixed in the boiler,
very important for that to happen is necessary to take away the column and
work only as a traditional alembic.